The GLJ Recognizes its Donors and Sponsors
Washington & Lee University School of Law
Sydney Lewis Hall
Lexington, VA 24450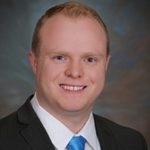 David Hurst | Attorney, DLA Piper
2525 East Camelback Road
Suite 1000
Phoenix, Arizona
85016-4232
david.hurst@dlapiper.com
---
The German Law Journal Warmly Welcomes Donations
The GLJ's Editor-in-Chief is based at the Washington & Lee University School of Law.  The School of Law provides modest—but by no means comprehensive—financial support for the Journal's operations and related programming.  The Journal's entire staff, including the peer-review editorial board and the W&L student editors,  donate their time and effort to the Journal.  The Journal is independent of any commercial enterprise and does not have its own consistent source of revenue.
The Journal's needs for support are significant, especially to help cover the costs of production:
Maintenance and security of the Journal's website represents a significant cost.
Working with scholars and legal experts all over the world, the Journal also often needs resources to help with translations or editing.
The Journal hosts an annual meeting of the editorial board, featuring a substantive scholarly colloquium and a business session.
The Journal also needs support for the academic and scholarly programs associated with coverage:
The Journal is a sponsor of the annual "German Law in Context" program at Washington & Lee University.
The Journal has helped sponsor an annual, week-long "Comparative Law Academy" at German universities and involving law students from Europe and the United States.
---
Why donate to GLJ
Your donation
Contributes to the publication of top-quality transnational law scholarship.
Directly supports the training of the next generation of transnationally-oriented law students.
Broadens the Journal's possibilities to initiate and support academic and scholarly programs.
If the donor desires, donations of greater than $1,000 can be noted in various ways at the Journal's heavily-visited website or mentioned in the Journal's widely-distributed email newsletter.
---
How to donate to GLJ
Contributions can be made through the secure online giving form at the Washington & Lee University School of Law. Please indicate "German Law Journal" in the "comments" box of the form.
Contributions to the Journal are tax-deductible and the Washington & Lee University School of Law is able to provide documentation of the donation for these purposes.