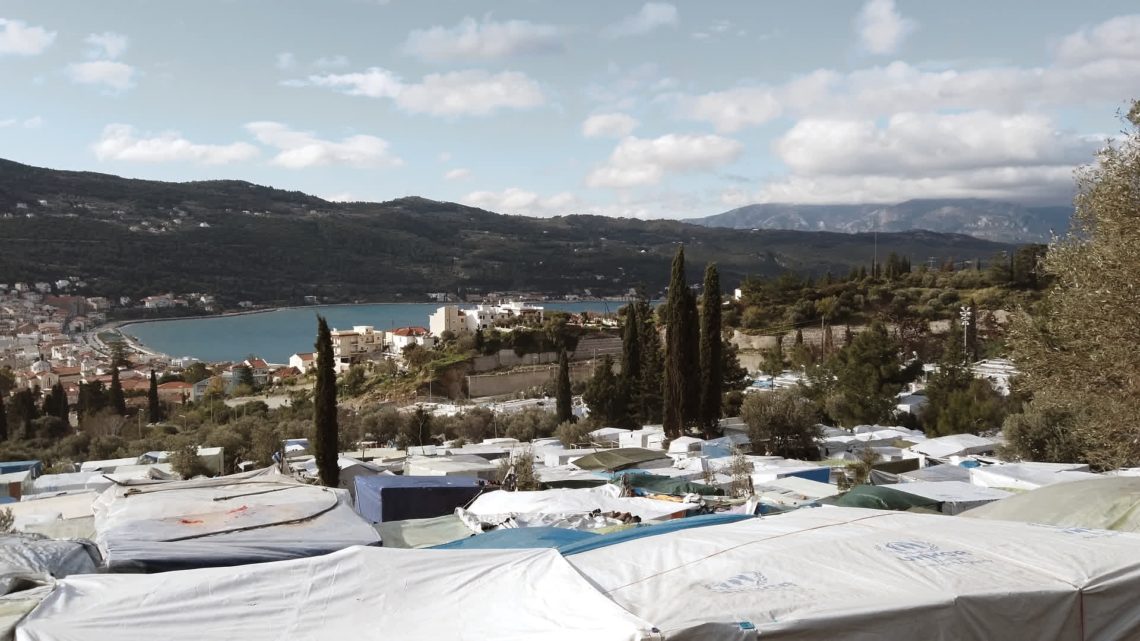 Editorial | Volume 21 No. 3
Esteemed readers,
dear friends,
Corona is dominating our lives. We hope that you and your loved ones are safe, and we feel with those under distress, in grief, and full of sorrow. Periods of crisis like the current one ask for deep analyses and profound guidance, underlining the need for foundational, contextualizing, and transnational research that the German Law Journal has championed ever since its foundation. We are honored that Armin von Bogdandy in a recent paper deconstructing Schmitt's legacy for European legal scholarship emphasized the role the journal has played in this regard. We invite you to participate in this conversation – and submit a proposal for a special issue. Our new call for special issue proposals is online. The deadline is 31 July.
In the current situation, we consider it a professional and civic duty to keep other issues in our minds that require our attention. One of them is the plight of tens of thousands of refugees worldwide. Those who are being pushed back and forth at the frontiers of the EU, pounded between the millstones of high politics, may have temporarily disappeared from our TV screens and Twitter feeds, but not from reality. Ironically, one might wish the EU had shown only part of the resolve in reacting to the Corona crisis that it was able to develop against a few thousand men, women, and children desperately seeking refuge at its external borders.
From a legal perspective, one could sometimes get the impression that the fate of refugees at risk of their lives is a matter of the law of the sea, of the intricacies of the Dublin system, or at best of the refugee convention. All too frequently, such accounts sideline human rights perspectives. One does not have to cherish illusions about the potential impact of human rights discourse to realize how this fails the function of human rights as the representation of our moral conscience in the positive law. Overly accommodative human rights perspectives adopted for fear of pushback against human rights institutions from certain authoritarian and quasi-authoritarian governments probably do little but to increase the political capital of those governments.
Our latest special issue on accountability for human rights violations in the context of migration control (vol. 21 issue 3, Border Justice: Migration and Accountability for Human Rights Violations) provides some legal detox in this regard. We are immensely grateful to Cathryn Costello and Itamar Mann, our guest editors, both of them authorities in the field, for collecting an array of thoughtful papers that enlighten the tapped or untapped potential of human rights, but also their limits. Once again, our own Nora Markard, now a full professor at Münster University and herself an expert on the issue, has been instrumental in bringing the special issue to fruition from our side, for which I would like to extend to her my sincere gratitude.
The guest editors Cathryn Costello and Itamar Mann introduce the special issue with the observation that human rights accountability in the context of migration is often deficient and poorly understood. Even in Europe, access to human rights accountability mechanisms is all but a matter of course for refugees. The problems are structural; as the authors hold, the precarious legal status of the right to enter a country, a sign of the limited mobility of people compared to capital; the controversies surrounding the concept of refugee; and the extraterritorial, shared and partly privatized character of migration control (migration governance, actually) provide obstacles to human rights accountability. The special issue takes a cross-cutting perspective on the subject to enable mutual learning across different scenarios and legal orders, even though the focus is on the EU as its policies were mimicked elsewhere.
The contribution by Nikolas Feith Tan and Thomas Gammeltoft-Hansen offers a "topographical" overview that tracks accountability structures across different legal regimes. They use the example of Australia's offshore refugee detention on Manaus island to show how different legal regimes can be deployed to realize human rights accountability.
Basak Çalı, Cathryn Costello, and Stewart Cunningham then take a look at over 500 decisions of U.N. treaty bodies dealing with non-refoulement, comparing them to the jurisprudence of the European Court of Human Rights. Their disturbing finding is that diverging standards among these institutions open accountability gaps.
Akis Papastavridis compares differences in the concept of jurisdiction between the law of the sea and human rights law. He pleads for reading human rights jurisdiction in light of the law of the sea. Accordingly, human rights accountability might apply even before a state gains effective control of a vessel. A different perspective is offered by Violeta Moreno-Lax. She holds that the decisive criterion for territorial or extraterritorial jurisdiction should be the exercise of public powers.
Vladislava Stoyanova looks into the intended and unintended effects of measures to combat human smuggling. Such measures might aggravate the human rights situation and at the same time undermine human rights accountability as responsibility disappears in a network of extraterritorial actors.
Carla Ferstman takes a sobering look at human rights due diligence policies adopted by the European Union and the UK for the support they provide to Libya. She doubts their robustness and holds them to be insufficiently transparent. Daria Davitti explores the potential of the UN Guiding Principles for Business and Human Rights in respect of private military companies in the context of migration. As one would expect, there is still ample room for improvement.
Lilian Tsourdi takes a look at the growing practice of the European Asylum Support Office to get involved in asylum decisions, thereby creating a glaring accountability gap. To close such gaps, Melanie Fink looks into the potential of actions for damages under EU law. Gabrielle Holly offers a comparative perspective on strategic litigation in Australia.
Ioannis Kalpouzos returns us to Manus Island and Australia's practice of using violence against migrants as part of its deterrence policies. He wonders whether framing such deeds as crimes against international law might help to close the accountability gap. The final text by Itamar Mann closes the special issue on a hopeful note. If the rights of rescuers can be ensured, he argues, there might be better opportunities to safeguard the rights of migrants.
We look forward to your reactions and comments.
Stay safe!
Matthias Goldmann
On behalf of the Editors