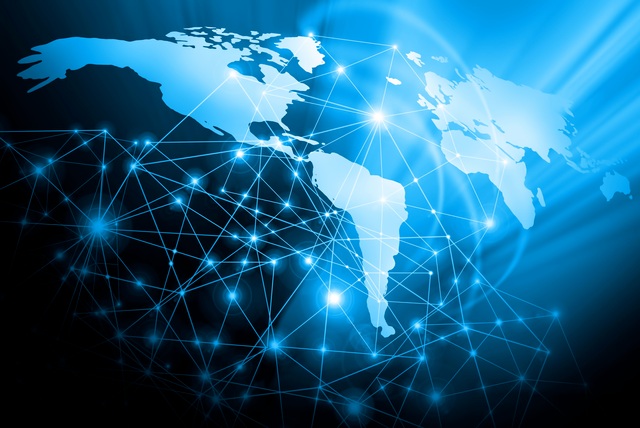 Editorial | Volume 24 No. 3
Dear Readers and Friends,
There is no shortage of illustrations of how digitalisation transforms our social and political lives and the role that law plays therein. The notion of cyberspace as an extra-legal space, out of reach for state-made law, as suggested in a prominent anarchic vision in the early days of the Internet, is dated—and was probably never accurate. Today, law is recognised as a central building block of the digital age, even if struggling to define its own 'digital' identity.
While digitalisation affects all branches of law, international law witnesses the perhaps most profound change. Its entire architecture and grammar—actors, norms, values, practices—are in rapid flux, leaving no stable vantage point to take stock of past, ongoing, and possible future changes that digitalisation brings to the discipline of international law. Our latest Special Issue "The Impact of Digitalization on International Law" defies these challenges and offers a comprehensive survey of how international law has and will continue to change in the digital age. Eleven contributions by excellent scholars with different backgrounds and a long-term vision of the discipline make digitalisation's impacts on international law tangible and shape our sensorium to anticipate future transformation. Our authors cover vast ground, ranging from international human rights law and institutions, use of force, the principles of non-intervention, state responsibility, enforcement jurisdiction, international trade and investment law, to international criminal law and international health law. We are immensely grateful to guest editor Dana Burchardt for the masterful curation of the Special Issue, in collaboration with Maria Varaki!
Dana Burchardt also opens the Special Issue with an analytical framework to assess structural impacts of digitalisation on international law. Organised around the reference points of actors, norms, and values, Burchardt shows both the scope and the depth of digitalisation's impacts and situates the other contributions to the Special Issue in this typology. Digitalisation exacerbates and gives a distinct spin to multiple current trends, from the empowerment of actors beyond the state to the fragmentation of international law and a reshuffling of geopolitics.
Yuval Shany explores the changing normative and institutional landscape of international human rights law in reaction to digitalisation, in particular through the emergence of digital human rights law. This trend expands and coincides with general developments in international human rights law, such as the rise of the extra-territorial application of human rights and the role of corporate actors.
Rishi Gulati analyses Meta's Oversight Board for content decisions on Facebook and Instagram as a new form of transnational hybrid adjudication. The institutional structure behind the Oversight Board might serve as a template for future grievance mechanisms by multinational corporations and hence shape access to justice in the digital sphere and beyond.
The contribution by Nicholas Tsagourias explores how the use of force regime is impacted by digitalisation. He argues that the use of force regime features high legal uncertainty in dealing with novel digital uses of force. Moreover, since digitalisation affects the actors, rules and modalities of international law, it can indirectly shape—and possibly replace—international law as the central instrument regulating the use of force.
Lukas Willmer turns to the principle of non-intervention. Put in the spotlight in debates around digitalisation, non-intervention has become both a proxy for reinforcing democratic principles and a possible cover for protectionism, as Western states invoke the protective dimension against cyber-interventions. Willmer concludes that the emphasis on non-intervention might be most significant in its spill-over effects outside the cyber context as a general strengthening of sovereignty.
Likewise engaging with cyber warfare, the contribution by Sara Poli and Emanuele Sommario evaluates the EU cyber sanctions regime. The authors identify the attribution of cyber-attacks to state actors as a crucial bottleneck to the application of the rules on state responsibility. Turning to the powers of the European Union Agency for Cybersecurity (ENISA), the authors argue that Member States appear still reticent to establish clear attribution mechanisms as they value the current flexibility offered by regulatory gaps.
Up next is Cedric Ryngaert with an analysis of enforcement jurisdiction in the digital era. He argues that territoriality especially of data is "fading into irrelevance" as a governing principle here and replaced by more flexible criteria. Accordingly, the line between prescriptive jurisdiction and enforcement jurisdiction is growingly blurred.
Mira Burri's article surveys the impact of digitalisation on global trade law and trade policies. She analyses both the multilateral forum that is the WTO, and recent bilateral free trade agreements (FTAs) on digital trade and evaluates what framework is necessary for trade in a data-driven economy.
Rodrigo Polanco takes the reader to digitalisation's impact on international investment law. He argues that international investment agreements (IIAs) are not designed for the digital economy, but will often cover investments in digital assets. As digital policy is evolving at a quick pace, explicit inclusion of digital assets is currently not advisable, Polanco explains, to avoid an increase in Investor-State Dispute Settlement (ISDS) cases.
Mia Swart shakes up our imagination on how to construct "electronic liability" under international criminal law, such as for torture or genocide committed by autonomous agents. Deeming insufficient a possible liability of the owners or programmers behind such autonomous agents, Swart argues for a continuum of potential subjects of international criminal law. Electronic personhood is then on par with other extensions beyond human individuals, such as corporate entities and animals.
Pedro A. Villarreal concludes the Special Issue with reflections on international health law under the influence of digitalisation. As the reactions to the Covid-19 pandemic illustrated, disease surveillance through digital tools operates at a fine line between health and data concerns and international law is yet to find the right balance.
We hope you are as excited as we are about this collection that has many treasures also for readers outside international law!
**
Moreover, we are pleased to announce our open call for Special Issue Proposals for GLJ Volume 25 (2024) and 26 (2025). Please see all details here. The deadline for submissions is July 15. We look forward to your proposals!
Lastly, the Editors-in-Chief bid farewell to Floris de Witte who is leaving the circle of Editors-in-Chief (but remains an active member of the GLJ Editorial Board). Thank you, Floris, for your tireless commitment, inspiration and vision over the past years that have marked the spirit of our journal! Following in the big footsteps of Floris (and Matthias Goldmann, who left the EiC a few months ago and fortunately also remains active on the Editorial Board) are Clara Rigoni and myself.
We wish you, as always, happy reading,
Klaas Hendrik Eller
on behalf of the GLJ Editors-in-Chief