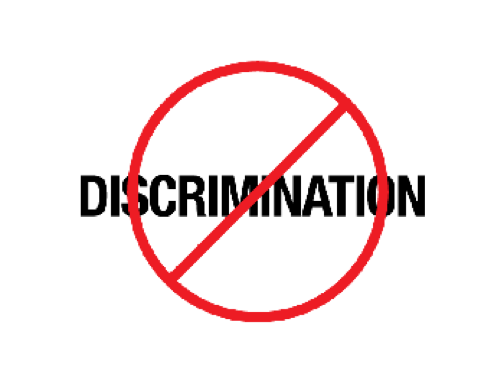 German Law Journal Coverage of Anti-Discrimination Law
The German Law Journal is proud to publish in the August 2016 issue Barbara Havelková's article "Resistance to Anti-Discrimination Law in Central and Eastern Europe–a Post-Communist Legacy?"  It is a thoughtful engagement with the way society, history and culture interact with the law.
Anti-discrimination protections and the justice such legal regimes promise are also a fundamental part of our normative agenda.  Jule Mulder, one of our editors, is an expert in the field.  She is expecting the publication of a new book on the subject early next year.
Over the years we have given these issues a lot of attention, including a remarkable debate on Germany's reluctant implementation of the EU's anti-discrimination directive, which we published in the journal's first years:
·      Joyce Marie Mushaben, "Women Between a Rock and a Hard Place: State Neutrality vs. EU Anti-Discrimination Mandates in the German Headscarf Debate" (2013)
·      Susanne Hoentzsch, "Discrimination in Individual-Related Employment – A View from Europe and Germany to Canada, analysing the Requirements and the Background of the European Anti-Discrimination Directives" (2006)
·      Florian Stork, "Comments on the Draft of the New German Private Law Anti-Discrimination Act : Implementing Directives 2000/43/EC and 2004/113/EC in German Private Law" (2005)
·      Eduard Picker, "Anti-discrimination as a Program of Private Law?" (2003)
·      Andreas Engert, "Allied by Surprise? The Economic Case For an Anti-Discrimination Statute" (2003)
·      Viktor Winkler, "The Planned German Anti-Discrimination Act: Legal Vandalism? A Response to Karl-Heinz Ladeur" (2002)
·      Karl-Heinz Ladeur, "The German Proposal of an "Anti-Discrimination"-Law: Anticonstitutional and Anti-Common Sense. A Response to Nicola Vennemann" (2002)
·      Nicola Vennemann, "The German Draft Legislation On the Prevention of Discrimination in the Private Sector" (2002)