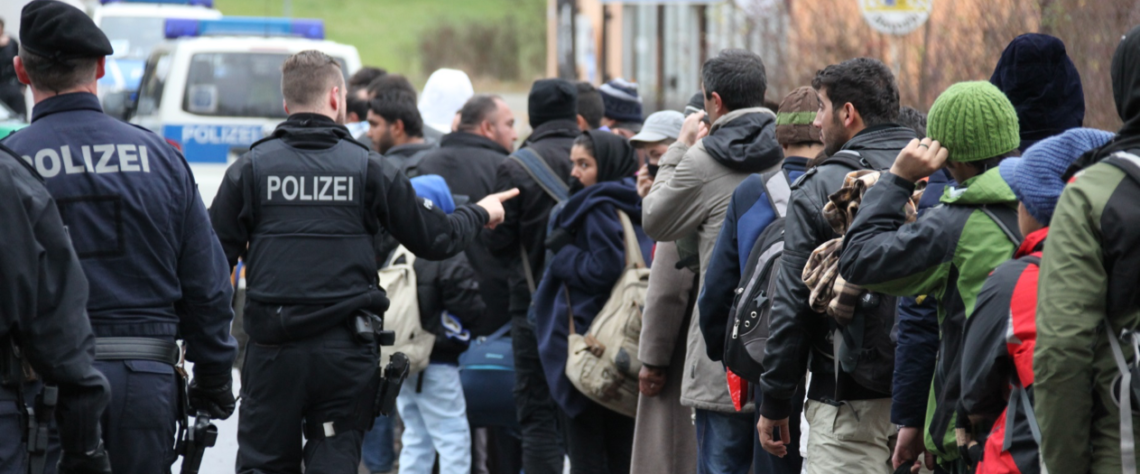 Special Issue: Constitutional Dimensions of the Refugee Crisis
Special Issue: Constitutional Dimensions of the Refugee Crisis
At least for today, Americans have made their choice.  America will not be a society of inclusion, tolerance, and dynamism.  It will be a society of exclusion, resentment, and retreat.  But Trump's victory in the presidential election is surely not the end of the story.  As The Economist put it recently, the new political paradigm can be summarized as a struggle over the question:  drawbridges down or drawbridges up?  The Central European states in the Visegrád Group are closing them.  The British have been counted, too, leaving a "hard" or "soft" Brexit the only matter left to debate.  The French will weigh-in on the matter soon enough.  With its federal election looming, Germany with a surging AfD, won't be far behind.  The new spirit of parochialism has a decidedly cosmopolitan character.  We are all in this nationalist moment together.
Whether it is a cause or mere symptom, migration is the flashpoint for this Western malaise.  Trump has his "big, beautiful wall."  Le Pen has the provocation that "they are trying to replace us."  Petry has her "colorful compost heap."  It seems that questions about migration and integration will drive the political discourse long after all the votes are counted and the public offices have been allocated.
In this shifting climate the German Law Journal is pleased to offer the special issue "Constitutional Dimensions of the Refugee Crisis."  The collection—assembled by GLJ board members Jürgen Bast and Matthias Goldmann—tackles the topic head-on and from a rich variety of perspectives, including the systems under consideration and the ideological approaches to these contentious issues.
To promote discussion in connection with this excellent collection of articles several of the contributors will participate in a panel discussion at 12.00 (EST) on Monday, 28 November 2016.  Join the conversation: