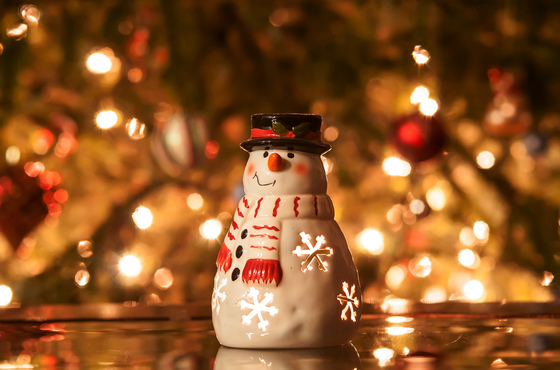 Dear Readers!
As the year draws to an end, we are all getting prepared to wrap up the last projects and classes of the year, and maybe also little gifts and presents, tokens of appreciation, as we look back on the year.
***
All of this is also happening at the German Law Journal, as we proudly present the sixth (and last but one) issue of Volume 19: Of course, we are fervently working on the last Special Issue, 19.07 for this year. At the same time, all of us are busy managing the transition to Cambridge University Press, our new open-access joint venture partner as of January 2019, the twentieth anniversary of the Journal. The project is well underway, with numerous innovations that will make the Journal an even better one, while staying true to its original mission to publish highest quality and exciting scholarship in the realm of European, International and Comparative Law "open access", meaning free for readers and authors alike. Stay tuned on further updates!
Part of this transition and professionalization is that the German Law Journal has taken on the garment of a German non-profit organization, a Verein. As such, the German Law Journal will be able to issue donation receipts, so donations to the project will be tax-deductible for German contributors in future. And we also have a new bank account. And with all due reservation, these are the account details:
IBAN: DE07 4306 0967 6052 4965 00
BIC: GENODEM1GLS
'Cause 'tis the season, you know (hint, hint…).
***
Another announcement we would like to make is that there will be a big Conference at London School of Economics to celebrate the 20th anniversary of the German Law Journal and the new partnership with Cambridge University Press. Mark your calendars: This will be happening on 25 and 26 April 2019. And again, stay tuned for further details!
***
Last but not least in the list of our announcements, we want to draw your attention to the 7th GLJ Annual Transatlantic Seminar. You all know that the Journal also serves as a platform to host or support academic conferences, symposia, lectures and seminars. One of these is the annual Transatlantic Law Seminar held in Frankfurt and sponsored by the Jones Day law firm. It aims at bringing together German and American law students for an intensive study program on Comparative Constitutional Law as well as visits to the Federal Constitutional Court in Karlsruhe and the European Court of Human Rights in Strasbourg. The will take place from 3 – 9 March 2019 in Frankfurt/Main. Eight scholarships are available for German law students or doctoral students.
We wholeheartedly encourage you all to spread the word on this amazing programme and bring it to the attention of talented students you think would be interested in joining this exciting scholarly exchange. Further Information can be found here.
***
This said, we are — alas! — delighted to present to you the publication of the latest issue of the German Law Journal.  It follows the very insightful Special Issue on EU Security Governance and Financial Crimes, and you can expect once again an issue with which we hope to accommodate your diverse academic interests and to cater to all our readers' tastes.
The issue covers a broad range of Articles on European jurisprudence. They range from Anatole Abaquesne de Parfourus' analysis of the new Tobacco Products Directive (Directive 2014/40) and its implications for the exercise of EU competences; to Stefan Braum's Article about the effects of the case of Carlos Puigdemont for European criminal law and the system of the European arrest warrant. In their Article on data portability and data control Inge Graef, Martin Husovec and Nadezhda Purtovatake a closer look at Article 20 of the General Data Protection Regulation (GDPR), questioning its traditional data protection nature. Pierluigi Cuccuru reflects on the legal nature of harmonized standards and their interplay with national private law by analysing the ECJs ruling in James Elliott v. Irish Asphalt.
Barend van Leeuwen wonders why the UKs Suicide Act 1961 has never been challenged on the grounds of EU law, especially the free movement law. In his opinion, the free movement provisions fundamental aim is non-economical and therefore should play a role in non-economical debates such as ethical issues.
Three articles with a comparative law perspective round off this multifaceted issue. In her text on legal harmonization through inter-federal cooperation Anika Klafki compares uniform law conferences and executive intergovernmental conferences as means of legal harmonization and Yasir Gökçe analyses the Turkish court practice under the foreign state immunity doctrine as a doctrine of customary international law. Finally, Mathias Möschel takes a closer look on gender quotas in public entities in France and Italy, and the differences in their development despite identical constitutional history and trajectory when it comes to gender quotas.
Moreover, we would like to draw your attention to the review symposium of Alexander Somek's The Cosmopolitan Constitution, in which Samuel I. Tschornes, Signe Rehling Larsen and Marco Dani reflect on Somek's ideas — who in turn offers a reply addressing the issues brought forward in those reviews and comments.
***
And now lean back, help yourself to "a cuppa" and enjoy reading!
'Tis the season!
Emanuel V. Towfigh
for the Editors in Chief