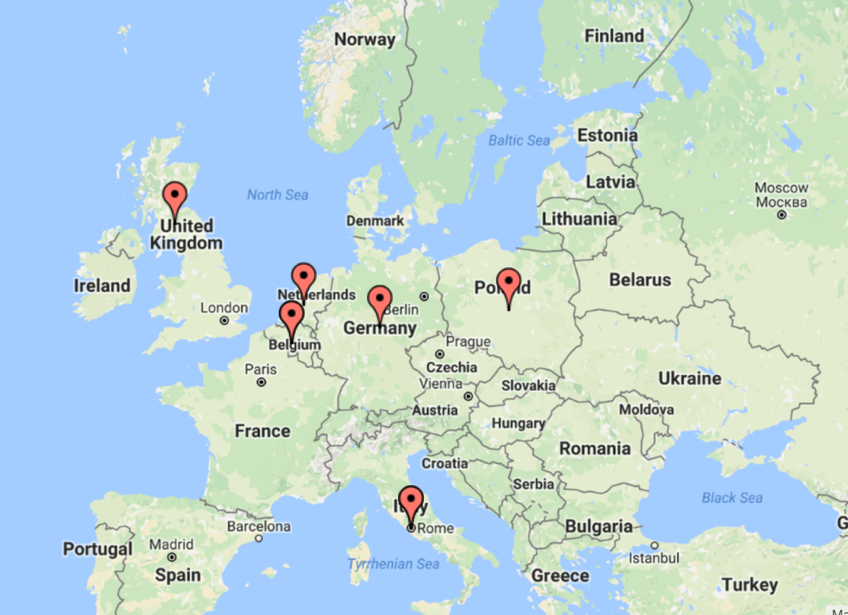 GLJ: "Europe's Law Journal"
The German Law Journal: "Europe's Law Journal"
The new issue of the German Law Journal – featuring seven articles focusing on European Law – continues our tradition of publishing high quality research about and related to the law of the European Union.  Notably, this issue's authors are based at universities and research institutes located in six European countries:
Marija Bartl @ the University of Amsterdam
Michael Faure @ the University of Maastricht (Metro Maastricht) and Erasmus University (Rotterdam)
Christopher Kuner @ the Brussels Privacy Hub – Vrije Universiteit Brussel (VUB)
Pablo José Castillo Ortiz @ the University of Sheffield
Lucia Serena Rossi @ the University of Bologna
Przemyslaw Tacik @ the Jagiellonian University (Krakow)
Viorica Vita @ the European University Institute
Franziska Weber @ the University of Hamburg
This casts light on a well-established feature of the life and work of the German Law Journal:  It is neither a forum devoted exclusively to German law nor a platform reserved for scholars associated with Germany.  The Journal's coverage always has focused on "Developments in German, European and International Jurisprudence."  And by "European" we have meant the law of the European Union (as in this issue) as well as comparative and transnational research concerned with the domestic law of European states.
Widely representative authors writing broadly about European law-worlds – such as the diverse scholars and wide-ranging themes appearing in this issue – provokes us to suggest that the German Law Journal can fairly claim to be "Europe's Law Journal."  That's a bold claim.  But it's a claim that is backed up by the Journal's resonance in European scholarship.  The GLJ is consistently listed among "top publications in European Law" by Google Scholar's impact metrics:
We hope you'll join this uniquely European dialogue – as readers and commentators.  Europe, we're proud to be your law journal.