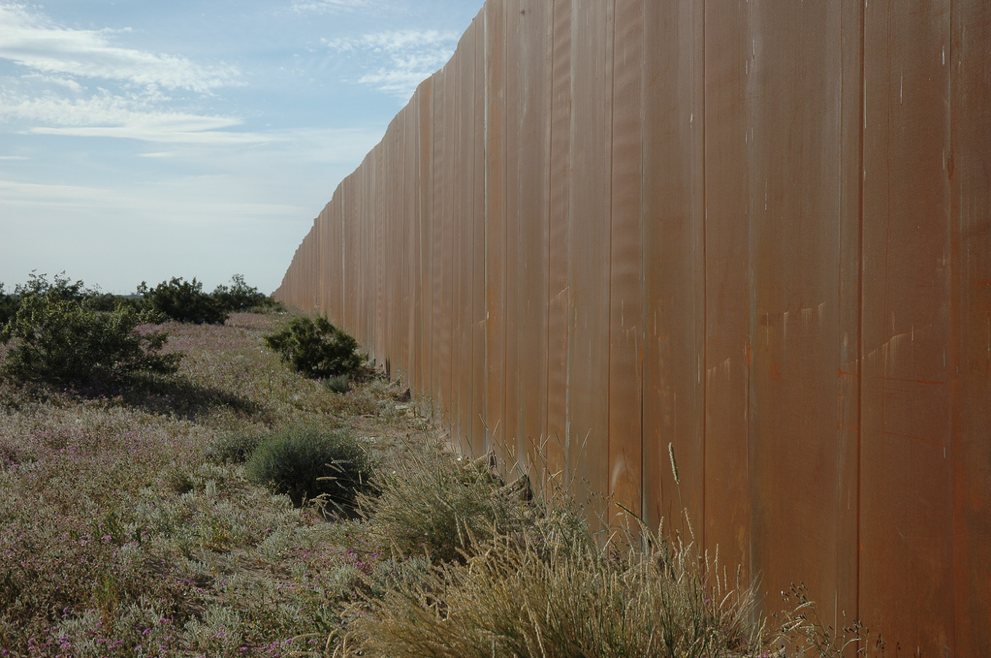 Announcing The Michigan Guidelines on Refugee Freedom of Movement
Image: "The Wall, US border, separating Mexico from the US, along Highway 2, Sonora Desert, Mexican side." Creative Commons License :  © Wonderlane (20 March 2009).
Migration, borders, and identity have emerged as some of the most pressing issues of our times.  The German Law Journal has been proud to contribute to the legal debate concerned with those questions, especially in light of the nearly existential role migration and asylum have come to play in German and European law and policy.  In the thick of the unfolding events of 2015-2016 we published the special issue "The Constitutional Dimensions of the Refugee Crisis."  More recently we published the special issue "Constitutional Identity in the Age of Global Migration," which sought to ground the heated political debates on sound conceptual and theoretical footing.  Elsewhere, our special issue on Brexit featured Simon Deakin's agonizing reflection on the costs and consequences of Europe's fundamental commitment to the free movement of labor.  In an essay one year ago Alexander Peukert and others raised challenging questions about the intersection of European free movement and the refugee crisis.   These efforts build upon our deep, longstanding engagement with the law of migration and asylum.
With that background in mind, we are pleased to recognize the recent publication of the "Michigan Guidelines on Refugee Freedom of Movement."  Professors Hathaway (Michigan) and Zieck (Amsterdam) devoted the Eighth Colloquium on Challenges in International Refugee Law to developing "a principled and workable framework to guide the process of defining the rights of refugees to freedom of movement."  At stake in the project was the self-evident, but neglected truth that "inherent in the very notion of a right to 'seek' asylum is the ability to move."  Professor Hathaway's introduction to the project, the guidelines themselves, and Professor Zieck's commentary are available now in the current issue of the Michigan Journal of International Law.