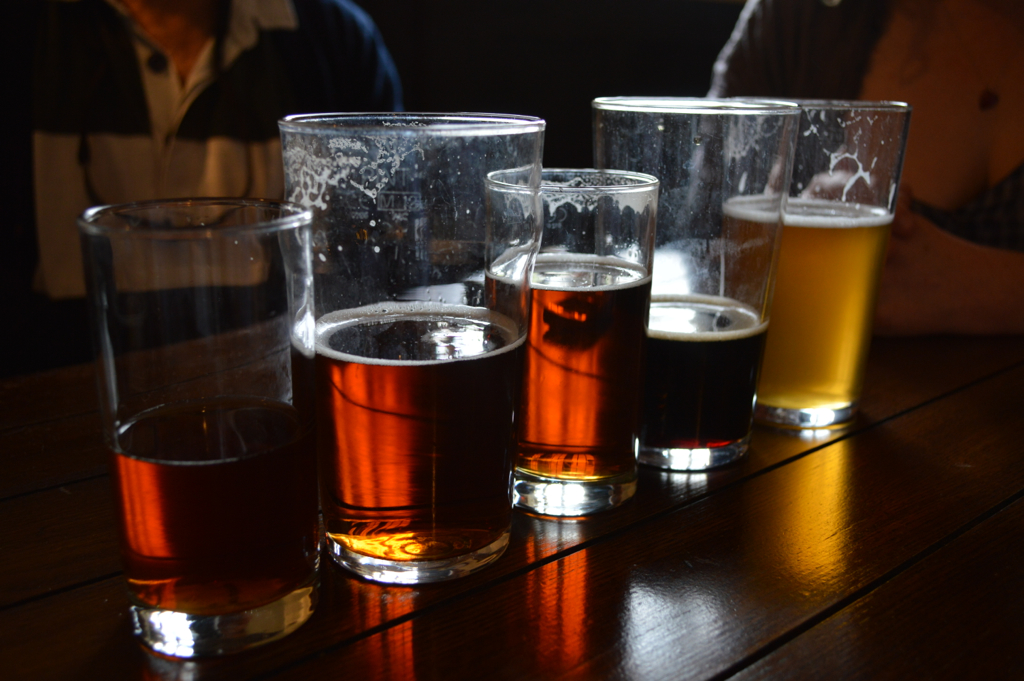 Editorial | Volume 21 No. 7
Dear Readers,
We hope that the beginning of the academic year has been kind to you, and that you are all staying safe and healthy through the challenges of virtual, blended, and face-to-face teaching.
It is our pleasure to bring to you this latest special issue of the German Law Journal, (vol. 21 issue 7) on Socio-Legal Studies in Germany and the UK: Theory and Methods.This collection was compiled from papers and ideas presented at a workshop of the same title that took place in September 2019 at the Faculty of Law at the Humboldt University Berlin. This event was made possible by support from the UK Socio-Legal Studies Association (SLSA) [slsa.ac.uk ], the Vereinigung für Rechtssoziologie, the Leibniz Project Recht im Kontext and the Integrative Research Institute Law & Society (LSI) at Humboldt University's Faculty of Law. The special issue editors would like to acknowledge that support here.
It was only a year or so past that this workshop took place, but it feels like much longer ago, and perhaps that those were less worrisome times. At the time we expected the rest of 2019 and 2020 to be dominated by the tragedy of Brexit, which has flavoured several of the discussions within the issue. That this issue was produced at all under these exceptional circumstances is due to the work of the editorial board as peer reviewers, the continued excellence of the student editorial team, and the conscientiousness of the contributing authors to stick to what, during spring/summer 2020, must have felt like impossible deadlines – the co-editors Christian Boulanger, Naomi Creutzfeldt, and I are very grateful to you all for these efforts.
The introductory piece to this issue comes from the co-editors, and outlines our goal, that is, to expose the disciplinary divisions and similarities between German and UK socio-legal or 'law and society' approaches, with a view to identifying existing obstacles to socio-legal research and gaps in national research agendas.
The special issue is made up of three parts. Articles in Part One of the issue reflect upon the influence of institutional contexts and scholarly traditions upon the development of those approaches that come under the banner of socio-legal studies. Stefan Machura provides a comparative analysis of key points in the respective trajectories of Rechtssoziologie in Germany and socio-legal studies in the UK, also placing these in the context of their 'parent disciplines' of sociology and law. Tanja Herklotz's comparative analysis is one of socio-legal studies in context – her focus is on how we can better understand and explain variations and context dependencies in socio-legal scholarship and teaching in different countries, with the goal of informing cross-country collaboration. The next article is Ulrike Schultz's detailed narrative of gender within the German legal academy. In addition to this personal-perspective historical account, Schultz further explores what the pedagogic and institutional role for socio-legal studies in Germany ought to be. The final article in this section comes from Christian Boulanger , who considers the obstacles encountered by scholars seeking to undertake comparative socio-legal research on Rechtsdogmatik, or legal doctrine.
In Part Two, this special issue retains its comparative perspective but narrows its focus to selected areas of law, notably labor law, contract law, and transnational private regulation, and considers the historically different development of these fields. Rebecca Zahn's article considers comparative labor law history, not only providing a perceptive critical account of this field in both Germany and the UK but also arguing in favour of the methodological approach 'minor comparativism'. Klaas Hendrik Eller takes contract law – transnational contract law, specifically – as his focus, and notes that the relational character of contracts is particularly difficult to separate from its social context. His historical comparative analysis of the US as well as the UK and Germany highlights developmental variations that have a bearing on contemporary practices. Ioannis Kampourakis then considers the epistemological contrast between the prominent German 'grand theory' approach and the UK's more dominant empirical socio-legal studies approach through the case study of transnational private regulation, specifically Global Value Chains. His systems theory-informed analysis invites readers to 'think big' in terms of law and society.
Part Three considers more contemporary socio-legal approaches, developments, trends, and applications. Amanda Perry-Kessaris invites us 'to use designerly ways' in socio-legal research, and argues that a 'sociological imagination' is now especially important in fostering and maintaining an Anglo-German socio-legal community. In the absence of scholarship on the topic, Antonia Layard's article asks the question of 'why urban law?', and considers the different methodologies of urban law to conclude that this can be seen as an emerging socio-legal form of study, characterised by a focus on small-scale or granular analyses. The special issue's final article comes from Jess Mant, who argues that socio-legal scholars are required to 'work politically' to reconcile our selection of different theoretical and methodological tools and resources. Mant observes that this is a particular challenge for early-career scholars, providing a reflective account to illustrate the possibility and potential of combining different and apparently conflicting socio-legal tools.
We hope that you enjoy this special issue as much as we enjoyed working on this project, and are delighted to welcome feedback with a view to this conversation continuing. Happy reading.
Jen Hendry
on behalf of the special issue co-editors
and on behalf of the editors of the German Law Journal