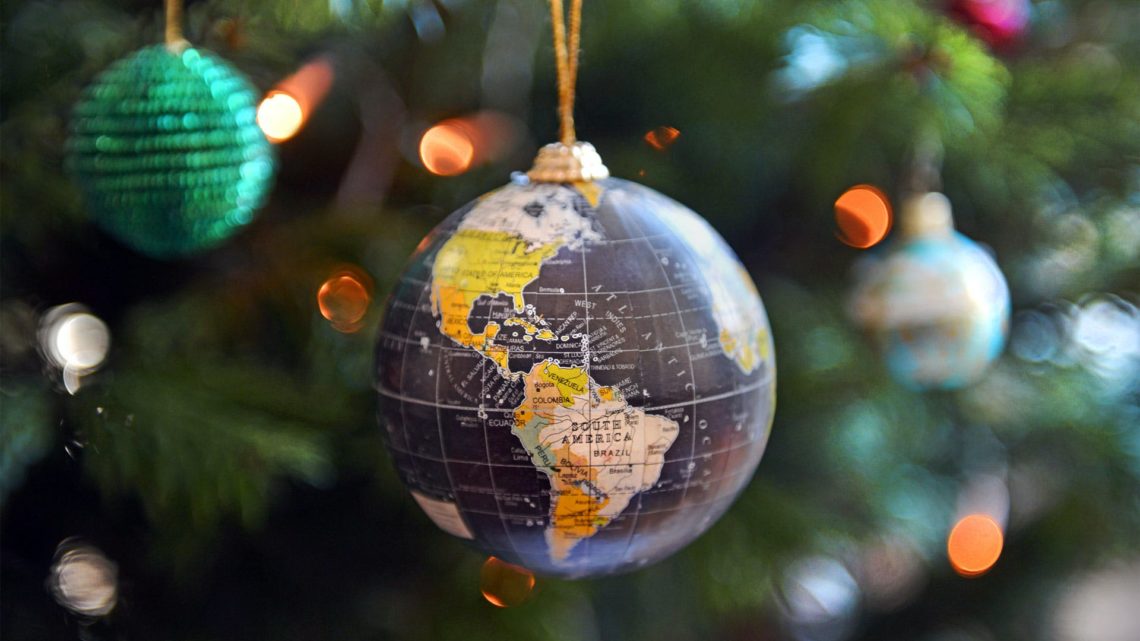 Editorial | Volume 21 No. 8
Dear readers,
We hope you are well. We're here with an early end-of-year present: a wonderfully eclectic new issue of the German Law Journal taking you to all corners of the world. Surely the best way to end this otherwise uneventful year.
At the GLJ we pride ourselves in our ability to bring you highly focused issues around specific themes, such as our special section on the PSPP ruling . But we also pride ourselves with issues that showcase the diversity of legal questions that our authors engage with. This latest issue is exemplary of the many fascinating topics that our journal covers. Are you ready for our COVID-safe trip from Hong Kong to Kosovo, from Grenada to Poland, and from the US to Germany? Buckle up..!
***
We start in Hong Kong. Tu Yunxin asks the question that has been so central to the protests that took place in Hong Kong over the past two years, and that continues to animate political discussions: the question of 2047. In 2047, the time lock expires that holds in place the constitutional architecture of Hong Kong, after its transition from British hands into Chinese hands. The famous 'One Country, Two Systems' constitutional system does, however, face its challenges well before 2047. In his article, Tu Yunxin looks at possible interpretations of this clause, arguing in favour of its unamendability. From Hong Kong we travel to Minneapolis, where the killing of George Floyd by a police officer earlier this year shook the world and led to the worldwide protests against police violence. Brandon Garrett and Christopher Slobogin, in their article, focus on the regulatory regime that fails to curb police violence, and may even end up facilitating police aggression. Constitutional protection and lack of sanctioning power has created a space wherein it is difficult to check the violence of police forces in the US. The authors, however, offer some insightful reform proposals that aim to decentralise regulatory choices and that highlight the racial discrimination, abuse and public safety implications.
Vidya Kumar takes us on a fascinating journey through Grenada – focusing on the Grenada Revolution and the subsequent US invasion of Grenada. Through a literary-theatrical reading of international legality, Kumar argues that focusing on the Cold War sensibility in international legal scholarship both highlights and obscures the way in which international law is understood within the context of Grenada. Forward a few decades and travel a few thousand kilometres to the East and we find ourselves in Kosovo. Fisnik Korenica focuses on the changed understanding of the advisory jurisdiction of the Constitutional Court of Kosovo. Korenica traces the invention, designation and development of the advisory jurisdiction by the Constitutional Court, and highlights a recent shift towards a more passive, restrained attitude vis-à-vis other institutional interpretations of the constitution.
Taking the train from Pristina to Warsaw, with changes in Skopje, Belgrade, and Vienna, would take about 34 hours. We do it in the turn of a page (without the view, unfortunately).Benjamin Bricker takes us on a very detailed and insightful tour of the Polish Constitutional Tribunal, focusing on dissent patterns during the recent period of constitutional change. Bricker argues that judges can make use of dissent as a way to broadcast distinctly political messages. Our next contribution is a tour through US and European jurisdictions. Alexander Stöhr focuses on the question of collective redress by using a comparative approach. He highlights the parameters that need to be evaluated in designing collective redress legislation, suggesting some changes to the US model of class action lawsuits. Our final contribution of 2020 comes from… Germany! Clara Herz offers a nuanced take on the German law on sentencing, suggesting significant reforms that include a better sentencing framework, the strategic gathering of sentencing data, and the implementation of a flexible sentencing guidelines regime.
***
A final word from the HQ of the German Law Journal. 2020 was quite the trip. We would like to thank all editors, reviewers, authors, and readers for their continued engagement with the Journal in these challenging times.
We wish you & all your loved ones a wonderful end of 2020, and a happy and healthy 2021.
For now, we wish you happy reading,
For the Editors-in-Chief,
Floris de Witte