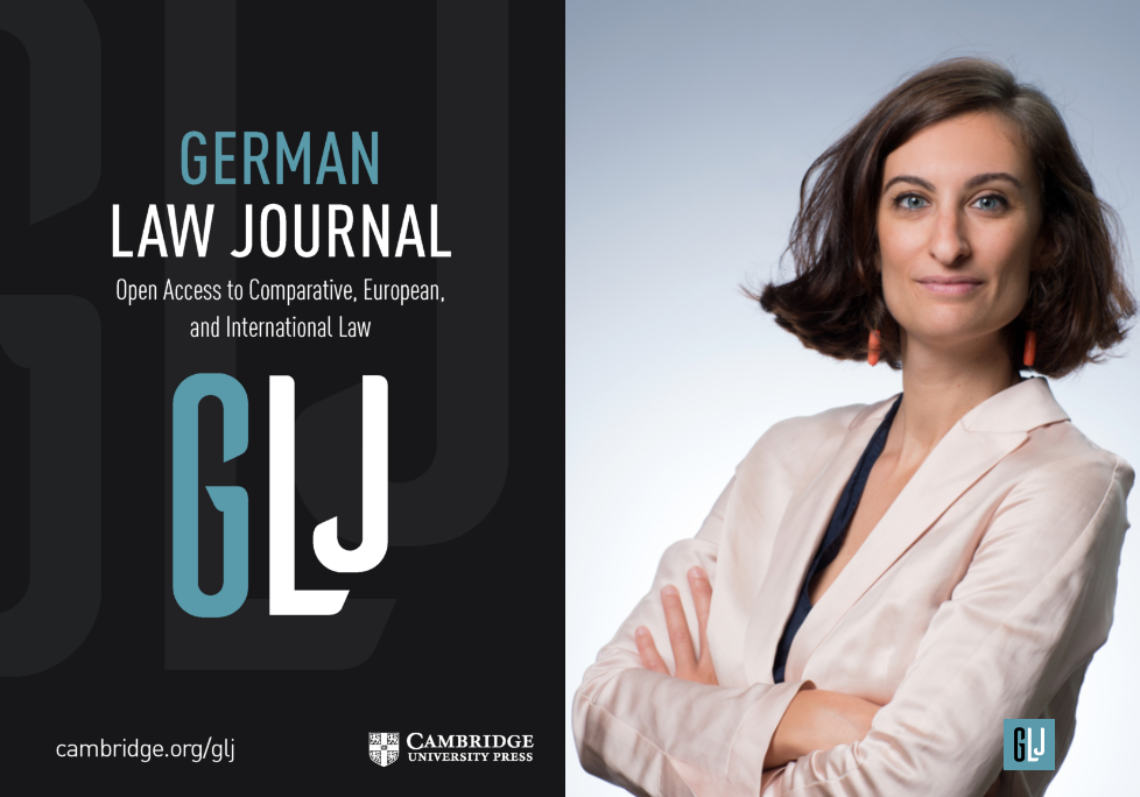 GLJ New Editors-in-Chief: Clara Rigoni
As a fairly new member of the editorial board, I feel honoured to join the panel of the Editors-in-Chief of the German Law Journal. I currently hold a position as Maître Assistante at the Faculty of Law, Criminal Justice and Public Administration of the University of Lausanne and I am Research Affiliate at the Max Planck Institute for the Study of Crime, Security and Law where I previously worked as Senior Researcher. My research and teaching focus mainly on criminal law and criminology, especially on the areas of cultural diversity, alternative dispute resolution, restorative justice, organized crime and international criminal law. I combine methods from the law and the social sciences and I make extensive use of qualitative research methods.
The German Law Journal perfectly embodies three key concepts that I try to foster in my research and in my teaching: interdisciplinarity, internationality and innovation. The Journal brings together different disciplines under the same roof and it promotes the hybridization of the law with concepts and methods borrowed from the fields of anthropology, sociology, economics, just to name a few. It encourages diversity by hosting contributions by more established but also young authors working in different regions of the world, thereby enhancing dialogue and exchange and fostering comparative approaches. Moreover, the German Law Journal is one of the most forward-looking journals in its field, dealing with current and future challenges and bringing free and accessible knowledge to its readership.
I am glad to be part of the German Law Journal community and I look forward to working as Editor-in-Chief to continue developing these important aspects and to keep encouraging the journal, its authors and its entire readership to cross disciplinary, geographical and temporal boundaries, together.