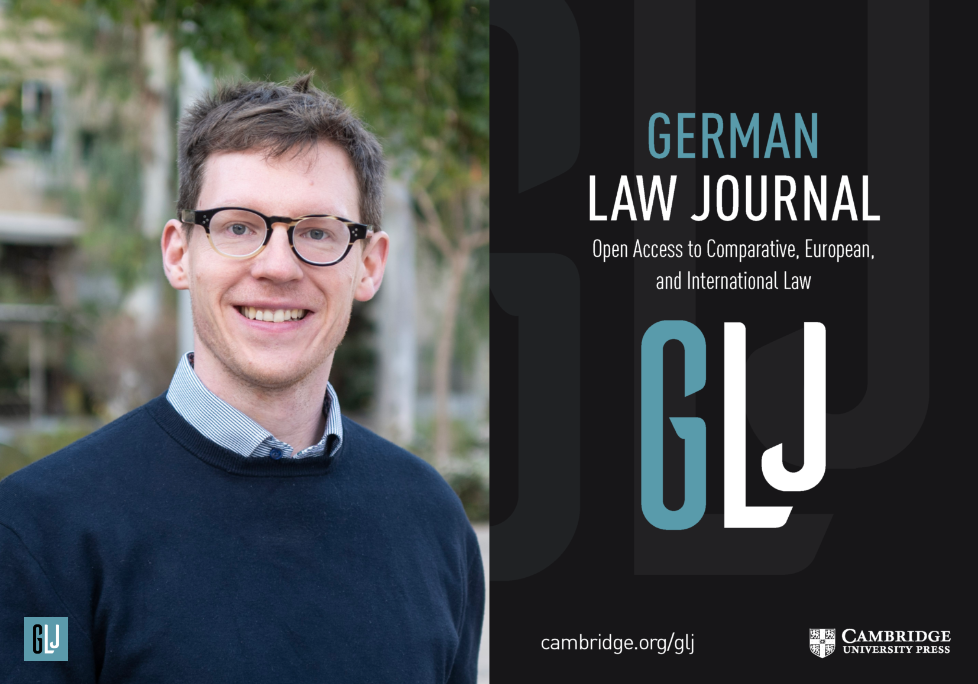 GLJ New Editors-in-Chief: Klaas Eller
It is an immense pleasure and honour to join the team of Editors-in-Chief of the German Law Journal, a journal I have first gotten to know as a window to the world during my own legal education between Germany and France. I am currently an Assistant Professor of Private Law at the Amsterdam Law School. My research interests are centered around the spatial and distributive effects of private and economic law. In particular, my work explores how law co-constitutes and connects sites of the global economy, such as along global value chains, in financialized real estate and urban infrastructure. Towards this, I draw on (transnational) private law theory, socio-legal and anthropological approaches and Law & Political Economy.
What fascinates me about the GLJ is that its community – our readers, authors, editors and partners at CUP – share an interest in the bigger picture of comparative and transnational legal developments. National law certainly features in many articles, but is no longer the 'natural' and given intellectual starting point. Through our mix of thematic Special Issues and individual submissions, the GLJ has become a forum for in-depth analysis of current legal themes at an international scale, while always maintaining the generalist ambition of connecting the dots and breaking the siloes. The diversity and vibrancy of the GLJ community are a testament to this and one of the aspects I enjoy most. The digital vision that has been part of the journal's DNA from the start and the shift to open-access publication have been real catalysts and I look forward to building additional formats of exchange for our community.
Among the GLJ Editors-in-Chief, I will primarily take responsibility for Special Issues, trying to follow in Matthias's immense footsteps. We will continue our regular Calls for Special Issues, and I will be happy to discuss ideas for proposals at any time!